Plugin for connecting IV Produkt Designer AHU selection software to MagiCAD for AutoCAD
IV Produkt Designer is a product selection software developed for IV Produkt´s air handling units. The software provides air handling unit dimension sketches which also can be viewed in 3D from various directions.
Using the MagiCAD plugin, you can easily select and edit IV Produkt air handling units and import them into your MagiCAD for AutoCAD project with accurate dimensions, codes and other technical data for complete calculations and bills of materials.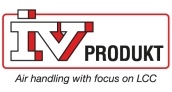 IV Produkt is one of the Nordic countries' leading producers of cost-efficient and environmentally friendly air handling units. High-level of innovation with new products and manufacturing methods make it possible for IV Produkt to offer products that save energy, environment and money.
IV Produkt product development and sales are guided by lifecycle cost (LCC) thinking and the company emphasises long-term relationships with customers and partners in all of its operations.